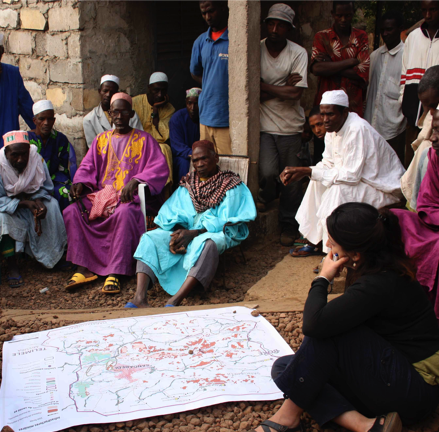 Social utility and dissemination
To promote applied research that aims to benefit society
Publicly disseminate our results, notably via our blog, and promote open access research more widely
Encourage innovative forms of dissemination to reach a wide audience
Excellence in research in and on the Global South
To train young researchers and facilitate research innovation produced in the South
Provide a space for exchange of practices and reflexivity among peers for our associate researchers
Regularly share our research with peers (through colloquia, scientific journals, networks, etc.) in order to discuss, analyse and evaluate our findings.
Respect and transparency
Inform and discuss with all stakeholders the objectives of the research
Ensure that the research does not harm those who participate in it, notably by guaranteeing the anonymity of respondents, and respecting their right to privacy as well as the safety of our researchers
Disseminate the results of the research to all stakeholders.
Innovation
Promote, whenever possible, participatory research that makes the participants full-fledged actors in our research projects
Encourage methodological innovation to ensure the quality of our work
Develop collaborations with local research partners.