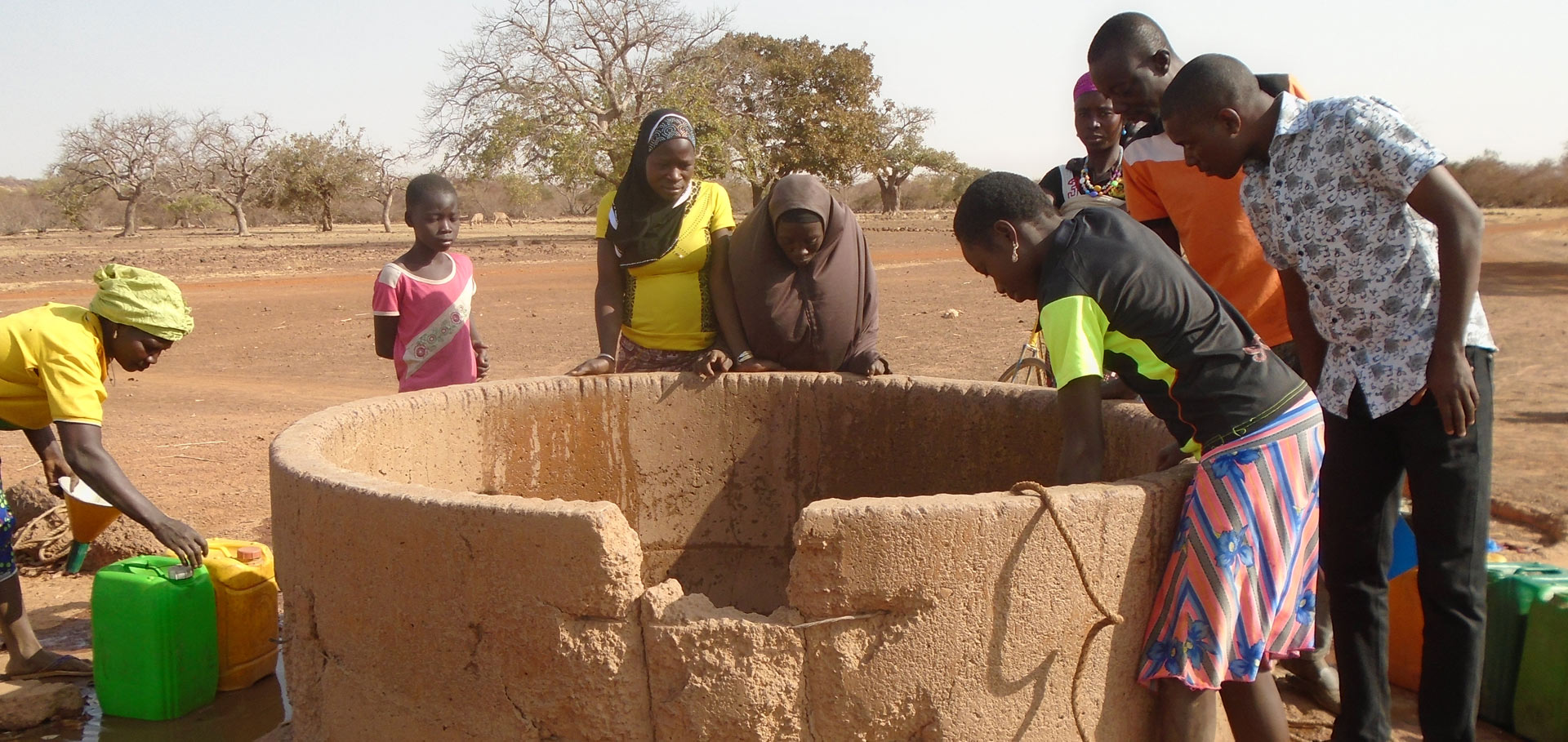 Preliminary study for a research programme on Karengtenga artisanal mining site (Bam province)
Background
In order to prepare a grant application for a research programme, the Leiden University needed to conduct a preliminary study on the Karengtenga artisanal mining site.
The site had to be described regarding spatial and social aspects: geo-referenced delimitation, water point identification, socio-economic organisation regarding extractive and processing aspects, water use and situation of water users in the area.
Study objectives and expected results
The study main objective was to develop a system focusing on water shared management for the mining sector (industrial and artisanal), through the proposition of a Memorandum of Understanding (MoU) addressing the role of each stakeholder (Ministry, CMB, companies, SP-GIRE, AEN).
As a result, IFSRA had to deliver to Leiden University:
GIS of the Karengtenga site (.shape files)
Report about the mining site, including maps
Report about the mining sector activities (Ministry, Chamber of Mines, companies)
Report about the roundtable
Fieldwork
The methodology was tested on Karengtenga artisanal mining site, Bam province, Burkina Faso.
Partner institutions and study team
This specific study is a multidisciplinary effort between a university in the Netherlands and a research institution based in Burkina Faso. The study core team consisted of the following research institutions' teams:
Leiden University, Netherlands, Sabine Luning
IFSRA, Ouagadougou, Burkina Faso, Dr Peter Hochet, Alizèta Ouédraogo, PhD Student, and Aziz Diallo, Master
The broader team was comprised of experts from the following institutions:
The Permanent Secretariat of Water Resource Integrated Management (SP-GIRE)
The Nakambé Water Agency (AEN)
The Ministry of Mines, Quarries and Energy of Burkina Faso (MMCE)
Mining companies
The Burkinabe Chamber of Mines (CMB)
Research process
In order to meet its main objective, the specific study followed three main steps:
1. Study of Karengtenga artisanal mining site
1.1 Cartography
Gold mining site area
Extraction holes
Underground water pumping system
Sites dedicated to ore processing (washing sites, chemical treatment sites)
Rivers and lakes
1.2 Site description
Land tenure statutes in the gold mining site
Demographic data (number of gold mining workers, origins, men/women/children)
Describe gold origin (alluvial deposits, gold rocks)
Describe the extraction and ore processing steps, in particular work organisation and techniques
Describe for each step the chemical products that are used
Describe for each step water uses, procurements methods (water wells, rivers, lakes, etc.) and waste water systems and treatments
Regarding habitations, describe water procurement strategies and sewage system (toilets, waste water)
2. Mining sector study
Activities of the companies and Ministry of Mines
Description of the ongoing activities of the Ministry of Mines to apply the mining code, in particular regarding gold mining
Description of the ongoing activities of the Chamber of Mines and mining companies regarding water shared management
3. Organisation of a round table
Invite SP-GIRE, AEN, CMB, the gold mining management board and companies
Hold the round table
Reach an agreement between partners and stakeholders regarding the forms of collaboration necessary to implement a pilot project on an artisanal mining site
Propose a MoU regarding the role of each stakeholder (Ministry, CMB, companies, SP-GIRE, AEN)